Maintaining Your Synthetic Green Properly Adds Years Of Life And Enjoyment
A Land Pro synthetic green requires very little maintenance. The only thing you have to do is clear the green of debris (leaves, twigs, etc.). Otherwise, you do virtually nothing. We also suggest that you get an annual "Spring Tune-Up" so the green is in pristine condition for the season. This maintenance isn't required, but is recommended. If you take good care of your green, it should last 15 to 20 years.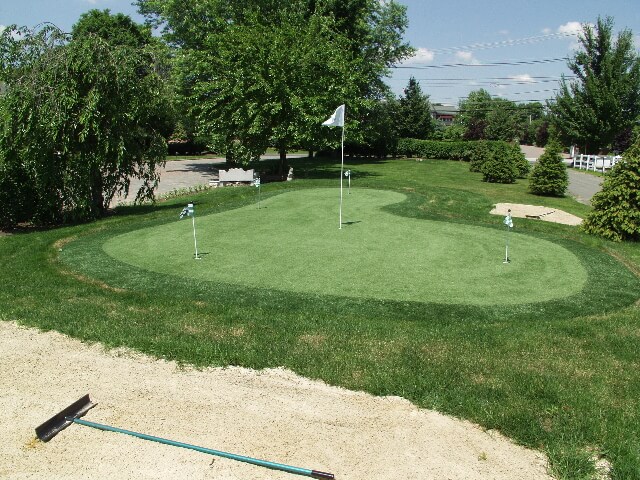 Some of Our Work
Having a synthetic putting green right in your backyard provides an ideal opportunity to teach your kids the game. It's also a great way to entertain guests. Be the envy of your neighborhood. Lighting can even be installed, so you can play after dark.
View some of Land Pro Service's custom synthetic turf putting greens.